Another one of my favorite food inspired braiding hair styles:
Black Velvet Oreo Cupcakes.
Photo by Izey Hair in Las Vegas, NV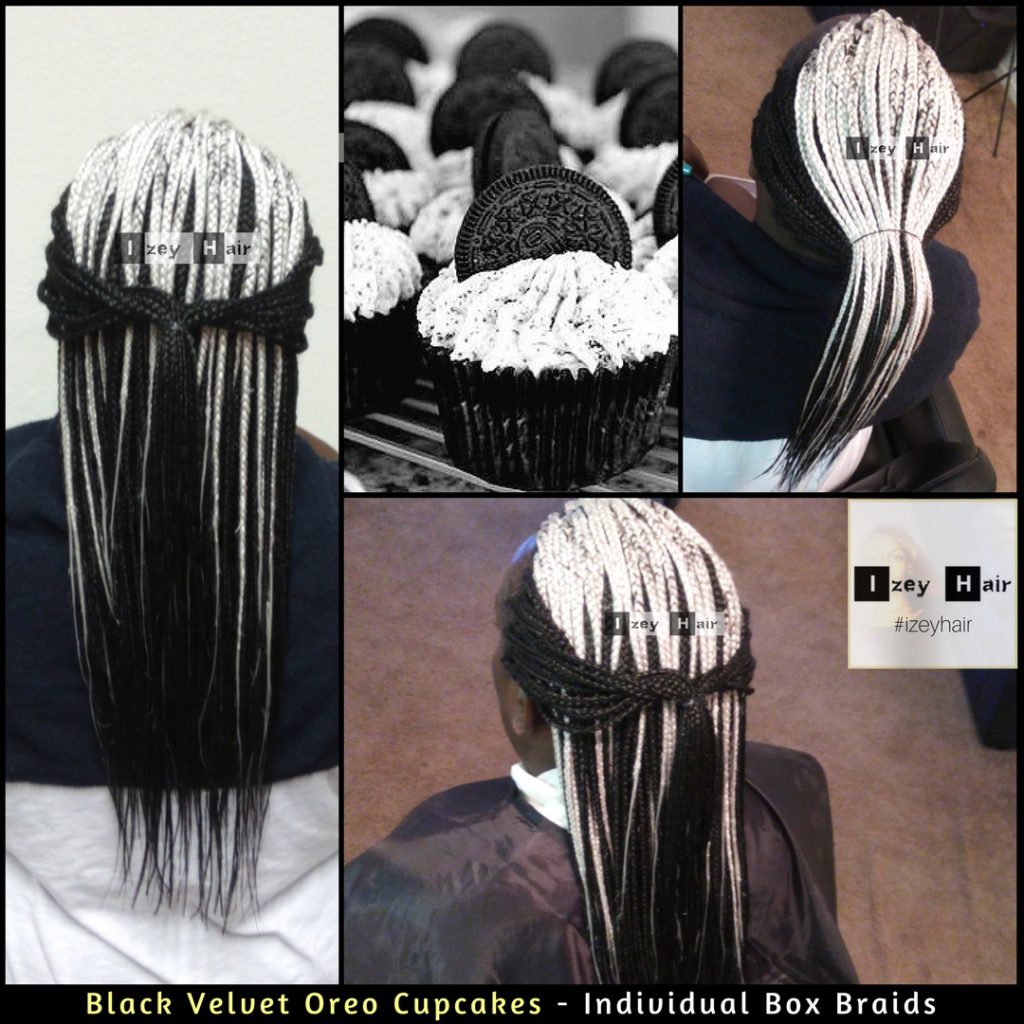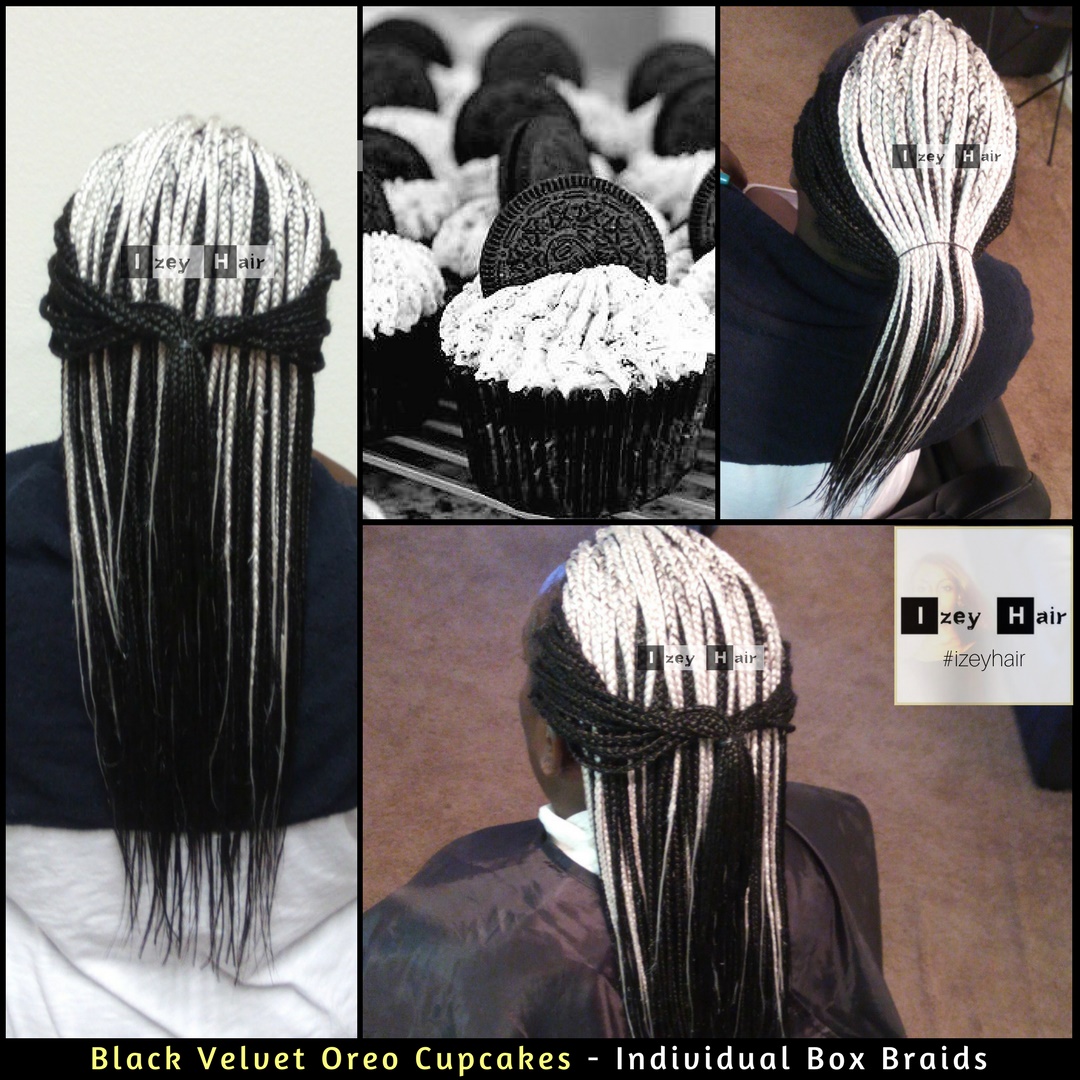 What type of braiding hair did you use?
I used Xpressions Braiding Hair for this style. I am a big advocate because it is lightweight, soft and easy to style. All 3 qualities required for a protective style. My overall business model is protective styling. The health of your hair should improve when you wear a protective braid and weave style, not the other way around. The last thing we want is hair extensions that will cause unnecessary tension to the hair or cause dryness. We need to be very selective with the braiding hair we use. Read the customer reviews before you purchase any type of hair extensions.
What braiding hair colors did you use?
She picked these colors. I used color 1b (off-black) for the back and sides. This is the part that looks like the black velvet cake itself. I used color 60 (grayish silver) for the top. This is the part that looks like the cake frosting, aka, icing.
Her natural hair is black, which unintentionally created the black crumbs on top of the frosting, same way it is on the cake.


What about braid maintenance?
She can wash and condition her hair with the braids in. It is best to limit the number of washes. Don't scrub the scalp during this process. Pat and massage instead. Rinse thoroughly and apply a healthy oil to the scalp and leave-in conditioner to the braids. The goal is to keep your scalp and braids moisturized.
Moisturizing and Conditioning Argan Oil Mousse – Coming Soon!


I love

 and appreciate my clients. Thank you for the opportunity to explore my creativity.
---
This is a similar food inspired style. Learn more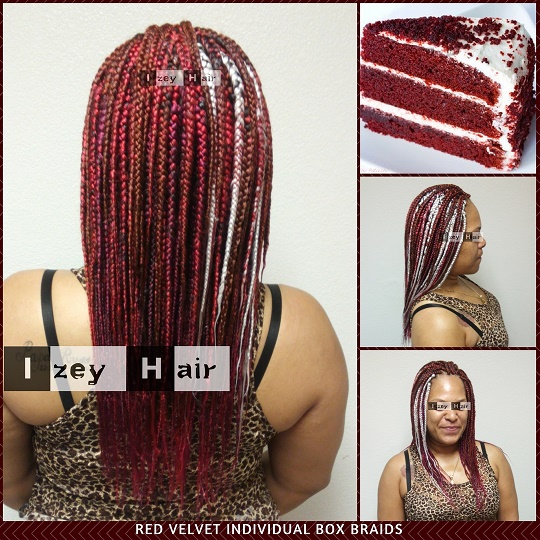 ---
View this photo and connect with Izey of Facebook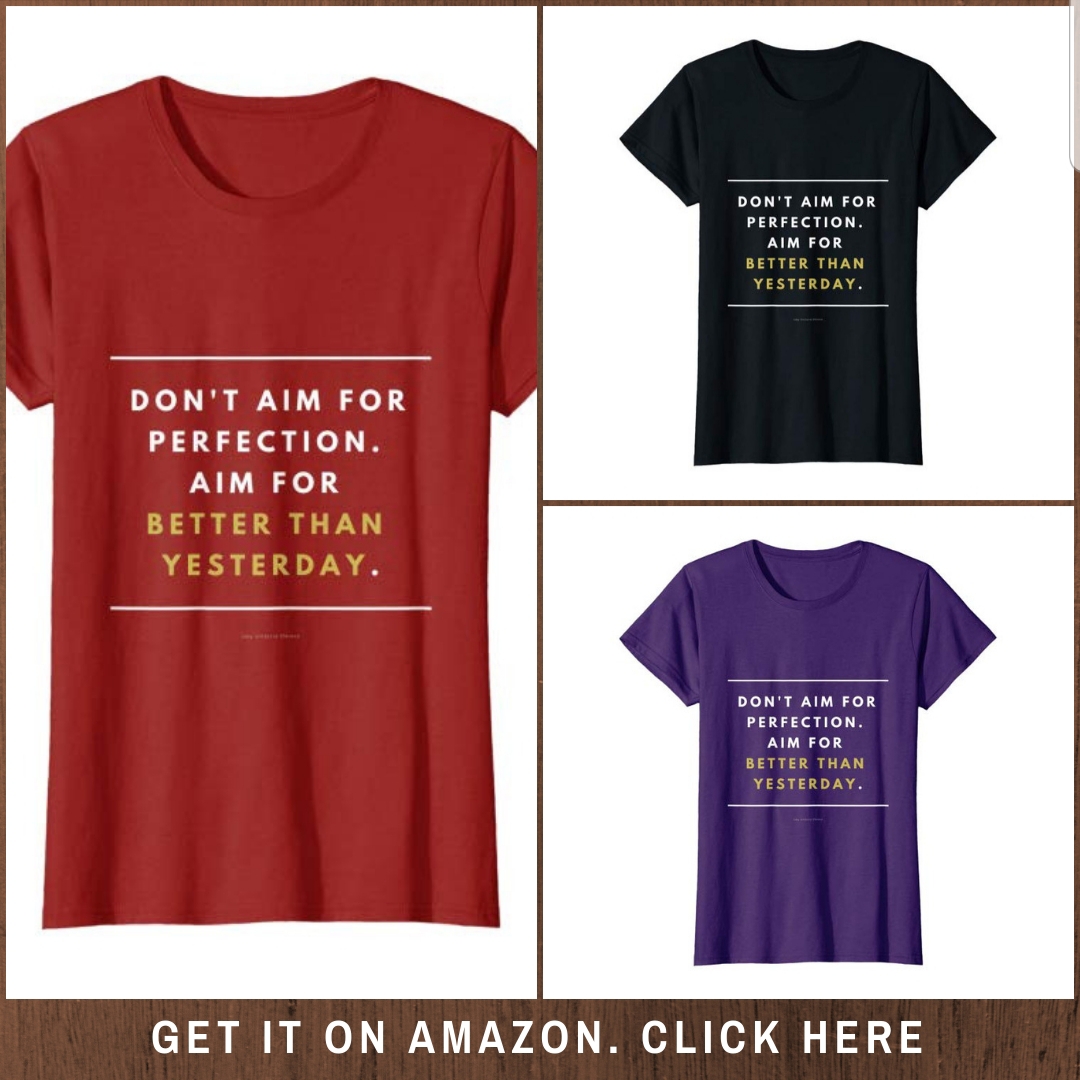 .
.
.