How do you blend a lace closure?
It is rare to find a lace closure that blends with your skin. In most cases, we need to prep the lace to make it look natural.
Let's start with how to prep your lace closure. The first step is to reduce density by plucking the strands. That is, if the thickness (density) looks unnatural. If you want a part, use a fine tooth comb to create the part, and then pluck a bit more strands to define the part.
How do you blend a lace closure?
There are 2 common ways to blend the lace:
Bleach the knots,
Apply foundation make-up.
Bleaching the knots of a Lace closure:
Bleaching the knots involves hair bleach. That is, bleach powder and developer. This mixture is applied to the lace for a little while, and then washed out completely. I recommend shampooing thoroughly and conditioning to prevent dryness, and to preserve the quality of the hair. (See video below)
Disclaimer: This process, if done incorrectly, can ruin the lace and roots of the hair. Therefore, it should either be done by a professional, or someone with experience. If you are a newbie, have a back-up lace closure or use foundation make-up to blend instead.
Applying foundation make-up to blend the Lace Closure:
Blending the lace closure with foundation make-up is another, low-risk way to prep the lace. If you do not want to compromise the quality of your lace, you can apply your foundation make-up to the visible part of the lace, or all of it. I typically recommend only the visible part, from the top. This is just a personal preference. (See video below)
Photo of a Sew-in Weave with a 4×4 Prepped Lace Closure
In this photo, the lace closure I installed was originally a free part. We decided to create a center part.  I prepped the middle by plucking to reduce density, and applied foundation makeup to the lace to help it blend better with her skin tone.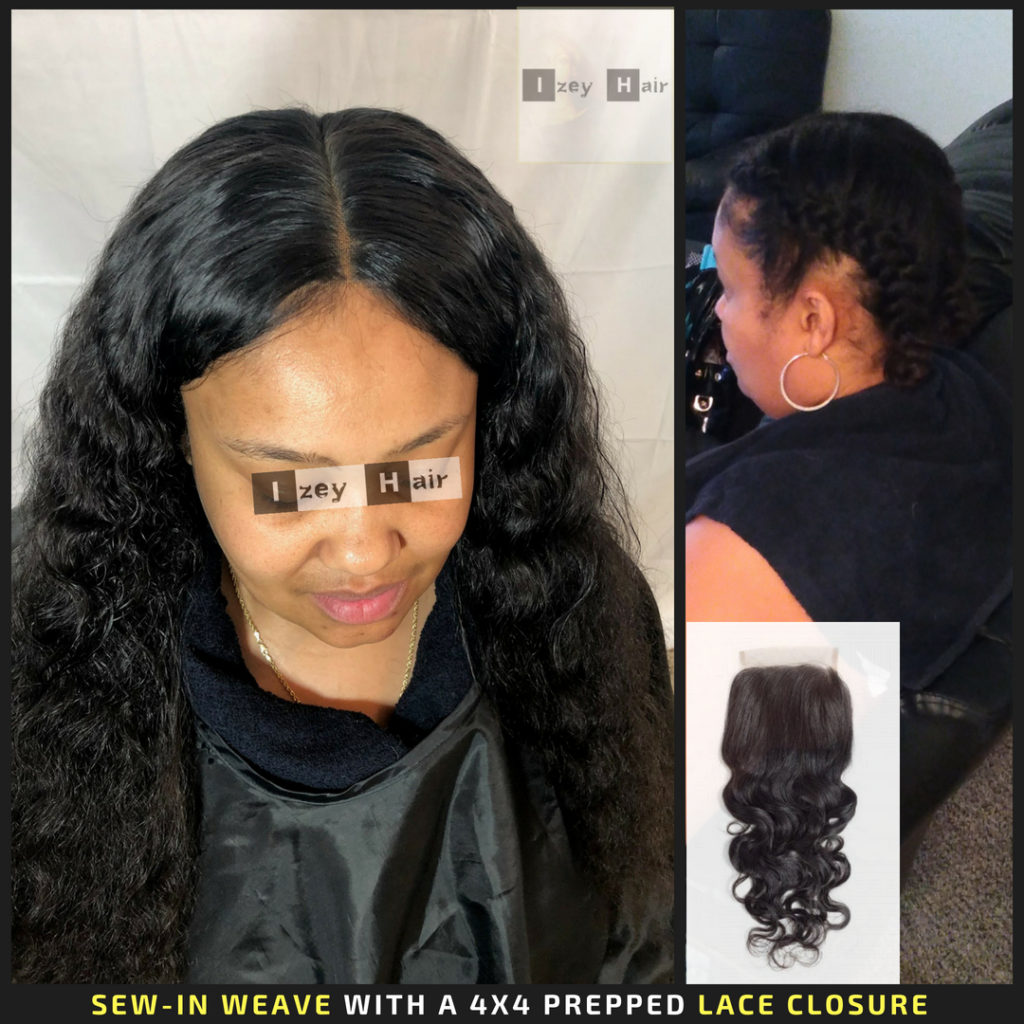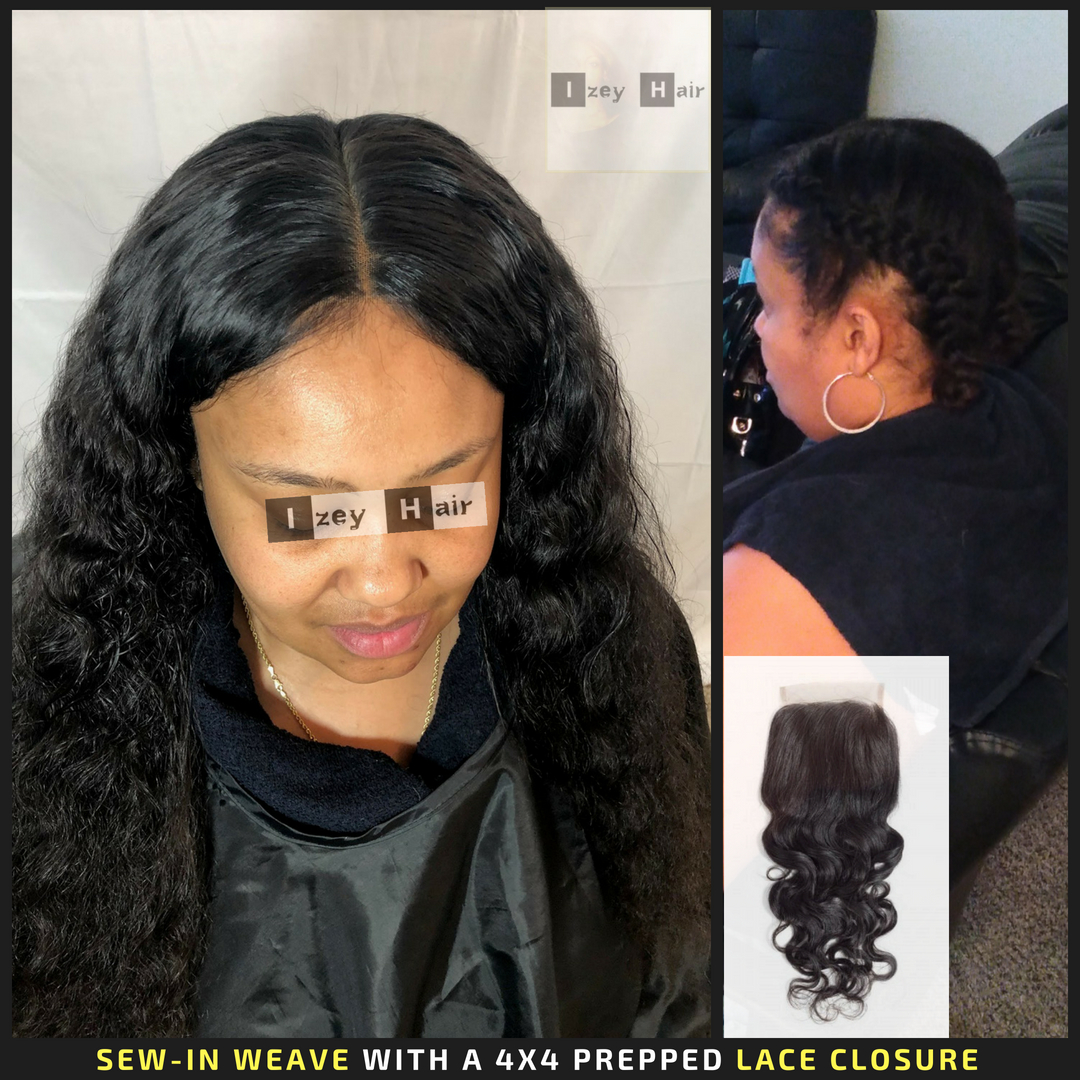 ---
How to prep and blend your closure
Video tutorial 

by Jennifer Olaleye
---
How to bleach the knots on a lace closure
Video tutorial by Chrissy Cousin
Other lace closure photos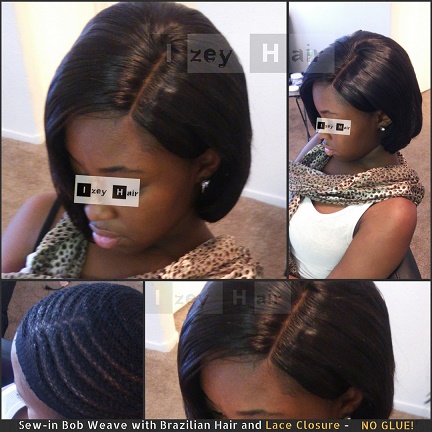 ---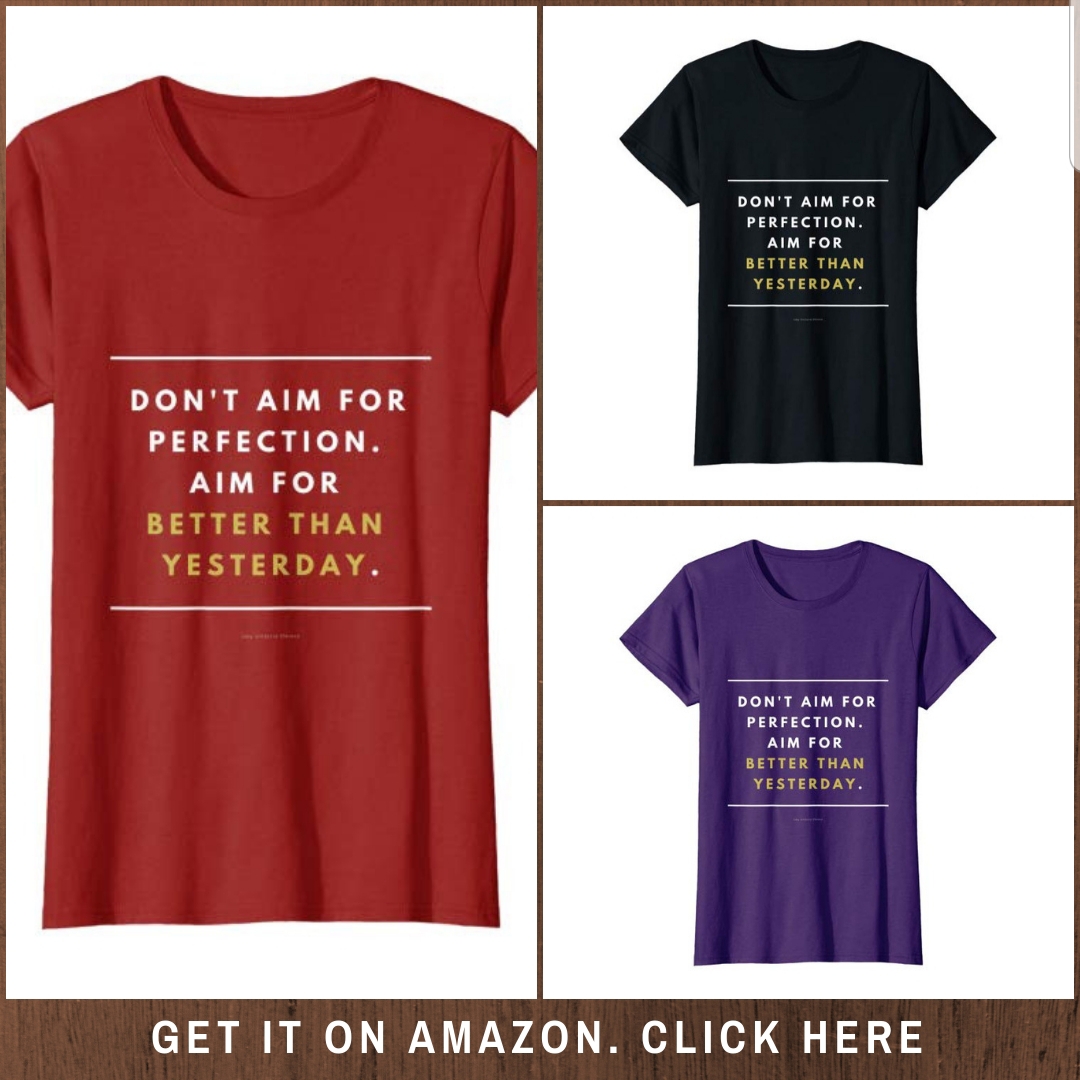 .
.
.