9 Protective Styling Photos: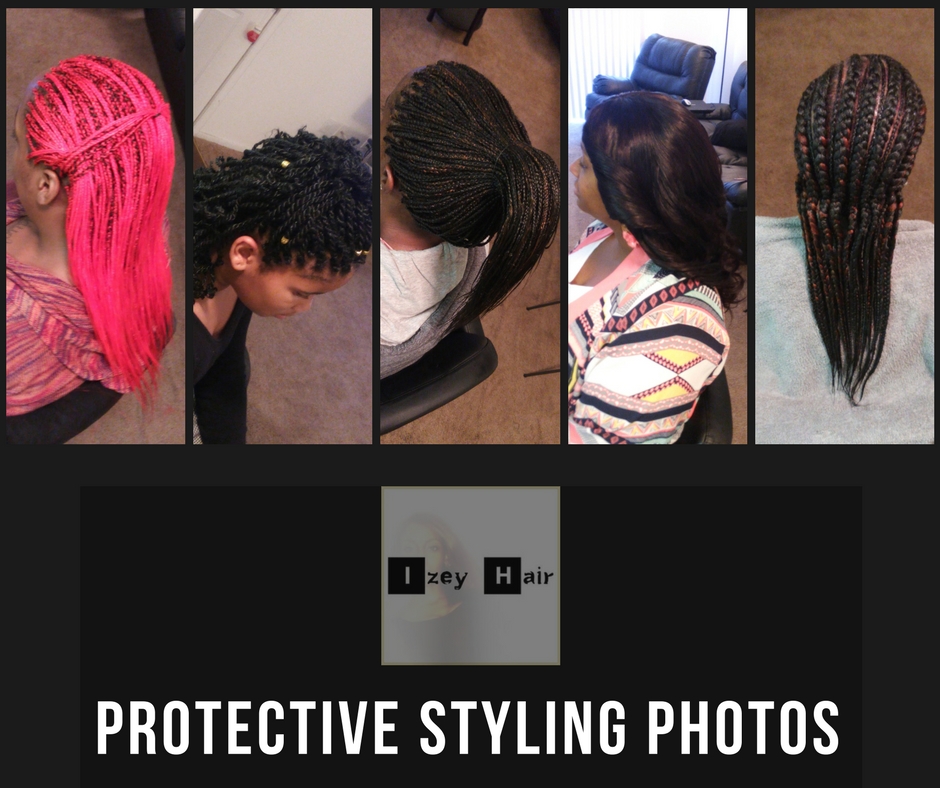 What are protective styles?
When it comes to braids or weaves, hair extensions isn't always about length. It is also used to protect the hair from harsh weather, over styling and over processing. These protective styling options include, but are not limited to, individual braids, sew-in weaves, senegalese twist and kinky twist, faux locs and cornrows.
Like any other craft, the tools your styling professional uses matter. The hair extension itself, as well as the hair products applied before, during and after your hair appointment, should be carefully selected. Hair extensions that are coarse and dry can suck the moisture out of your hair and cause breakage. Products that do not contain the necessary moisture and oils can starve the hair of the necessary nutrients. Products that contain excess alcohol and certain harmful ingredients should be avoided at all costs. Study the ingredients, and read the reviews before you purchase any new hair products.
Below are 9 protective style photos by Izey Hair in Las Vegas, NV.
(1) Sew-in Weave with Unprocessed Brazilian Body Wave and a Lace Closure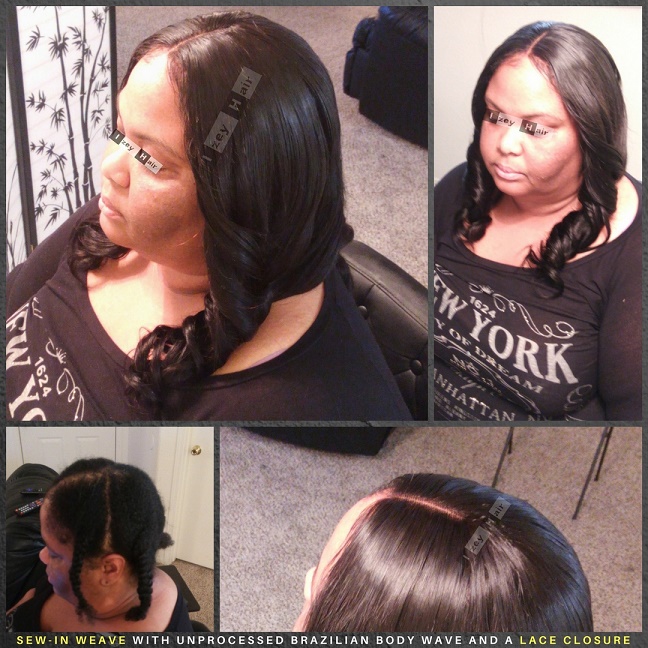 (2) Small Individual Braids – Colors 8 and 30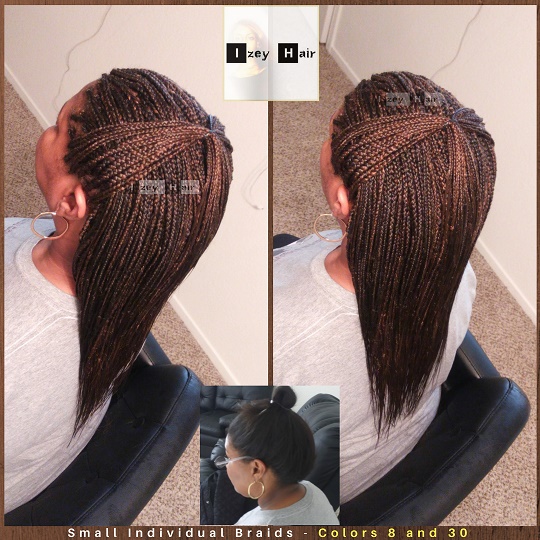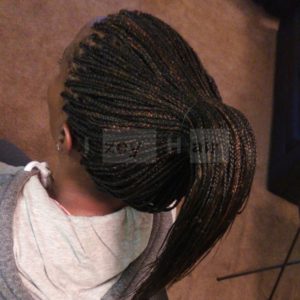 View more individual box braid photos
(3) Senegalese Twists Curled with Flexirods for Kids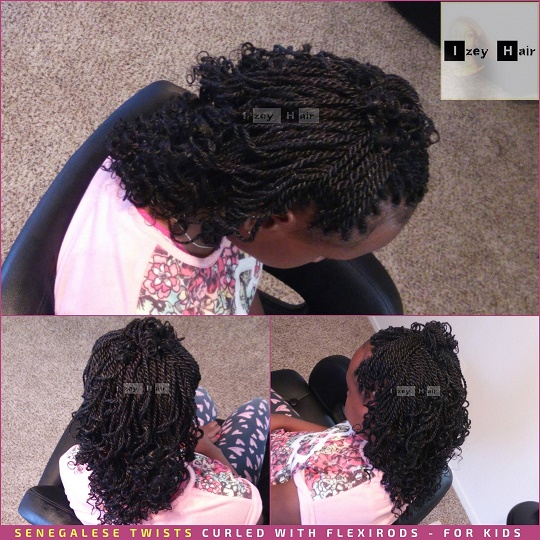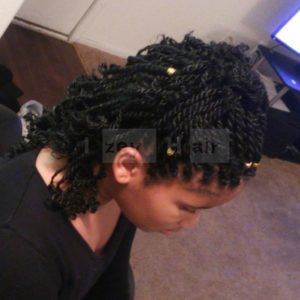 View more Senegalese and Kinky Twist Photos
(4) Sew-in Weave with Brazilian Body Wave – 16 inches 18 inches 20 inches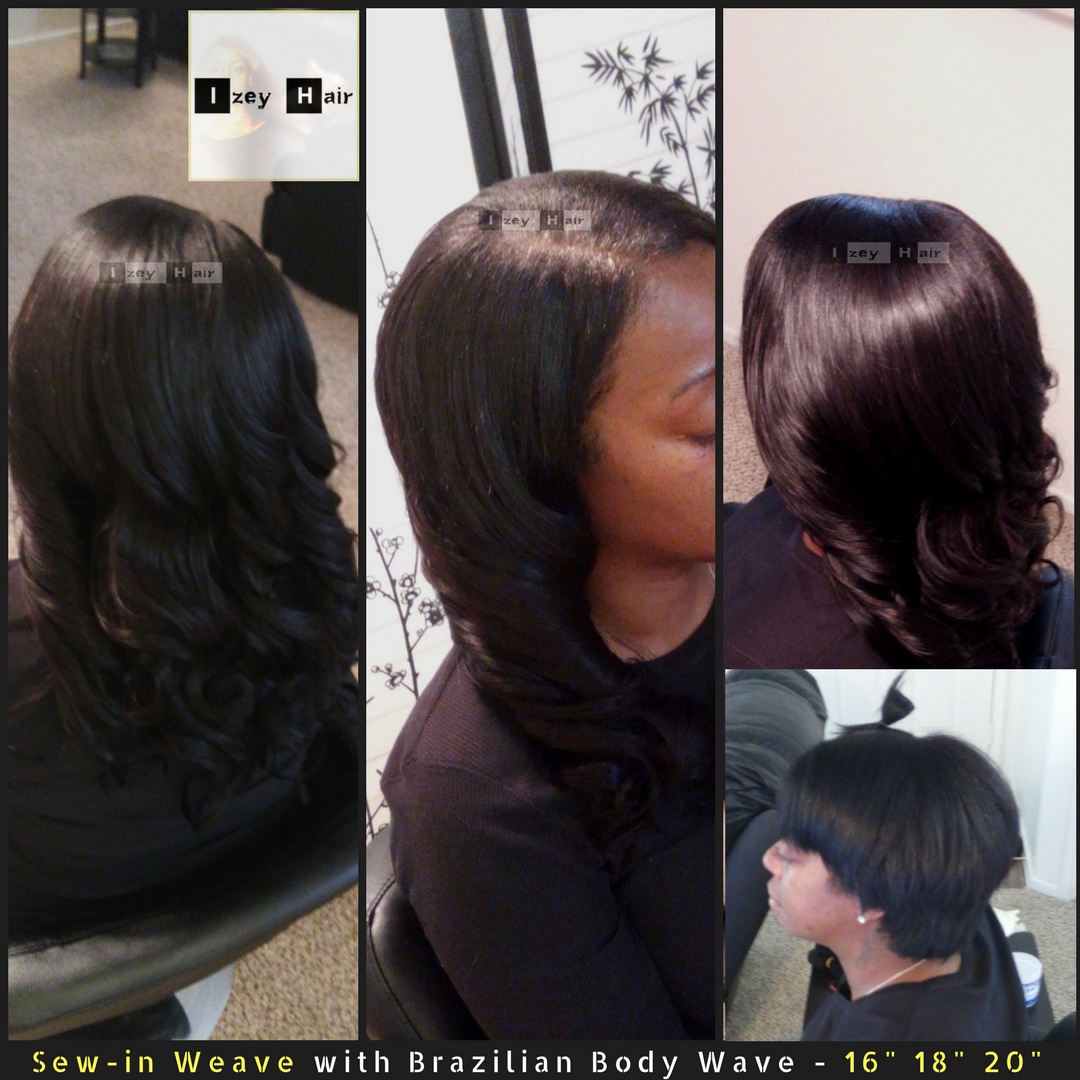 (5) Small Individual (Box) Braids With Braided Curled Ends – Jet Black (color 1) and Burgundy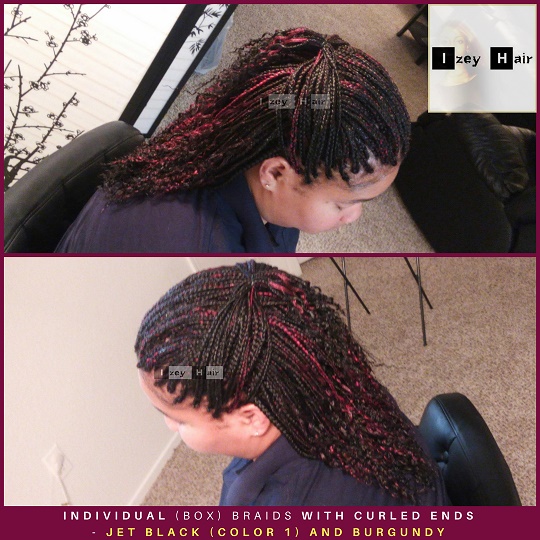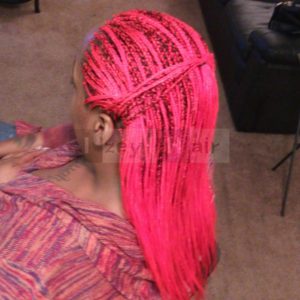 View more individual box braid photos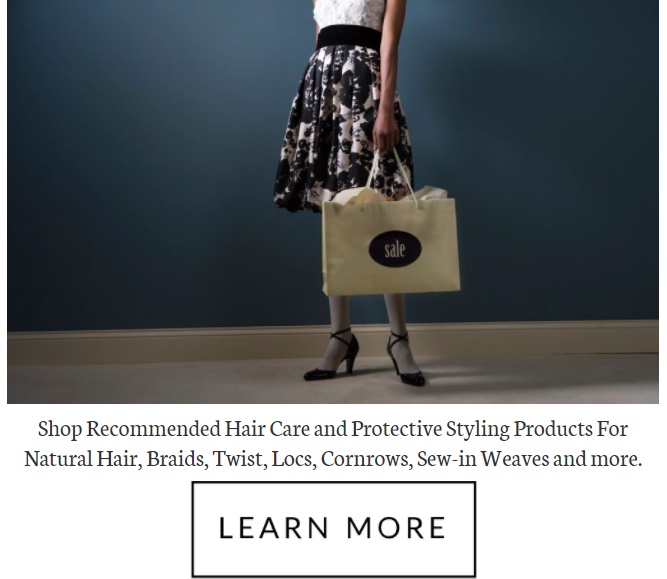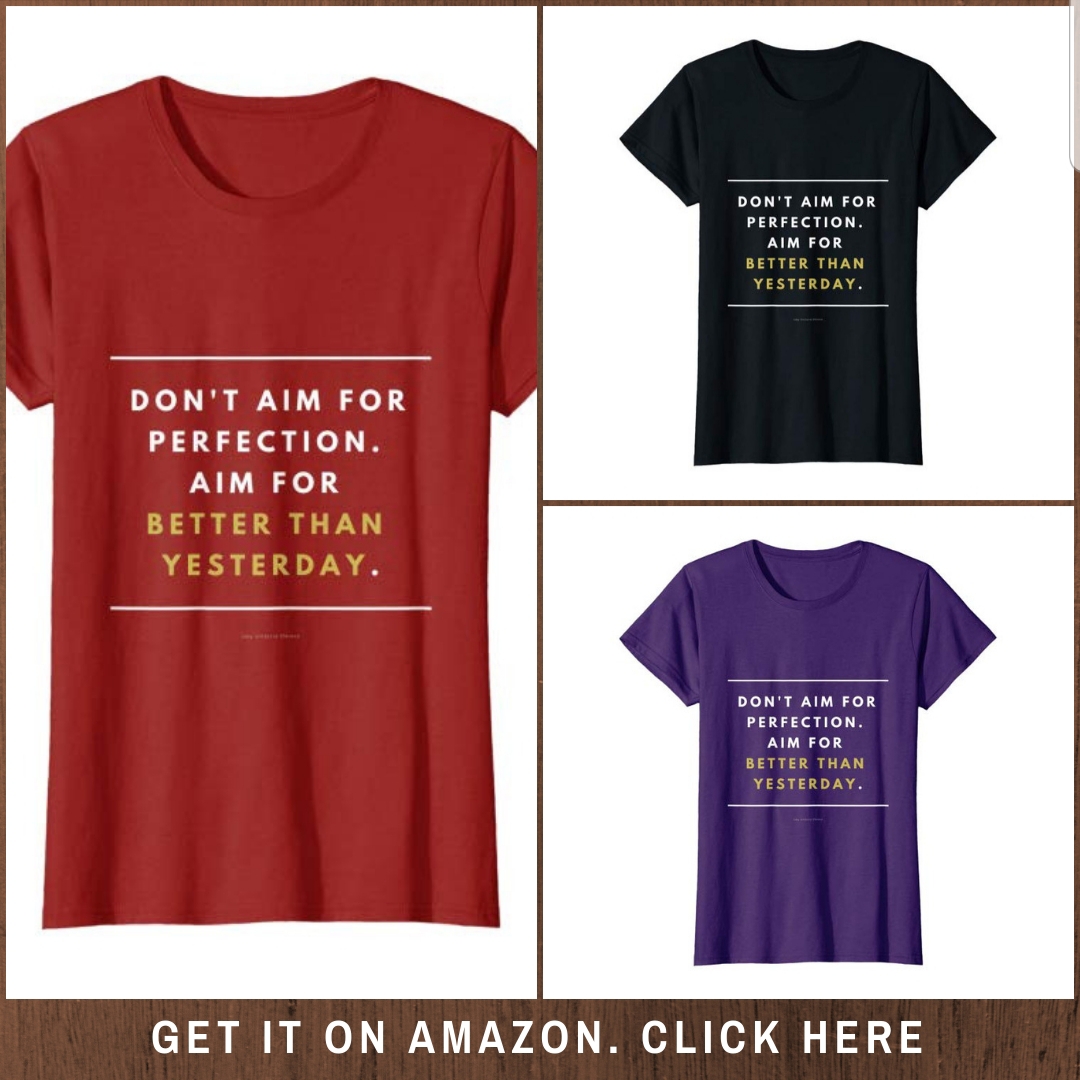 .
.
.