Food-Inspired & Cake-Inspired Braid Hair Styles:
These are the 4 Food Inspired Hair Styles currently in my collection. Mostly cakes and cupcakes (Queen Cakes). I enjoy creativity, and I have a sweet tooth.  I've mentioned how much 'I love what I do' in the past, and I'll say it again. I Love What I Do.
I receive a lot of questions about the type of braiding hair I use. I almost always use Xpressions Braiding Hair because it is soft, light-weight and most people that are allergic to synthetic hair do not experience any problems with this hair.
Feel free to contact us with any questions. You can also leave a comment below.
Food Inspired Braid Hairstyle Photos by IzeyHair in Las Vegas, NV.
Triple-Chocolate Cheesecake Inspired Braid Hairstyle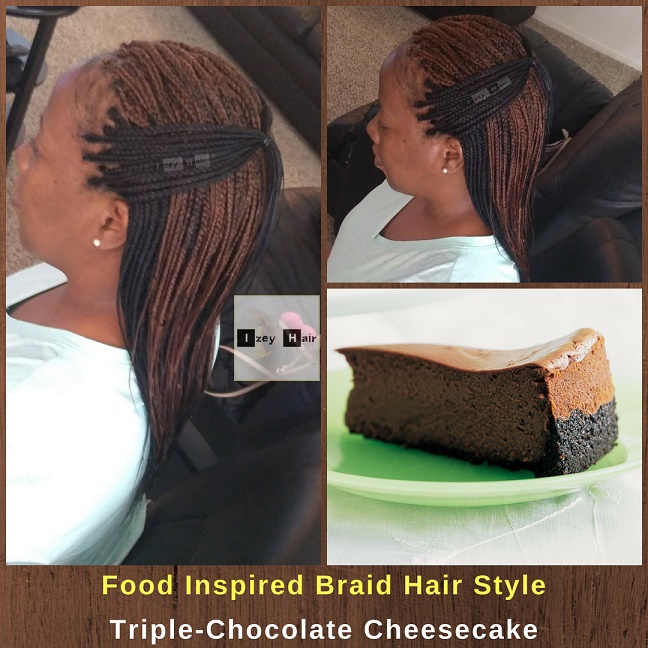 Black Velvet Oreo Cupcake Inspired Braid Hair Style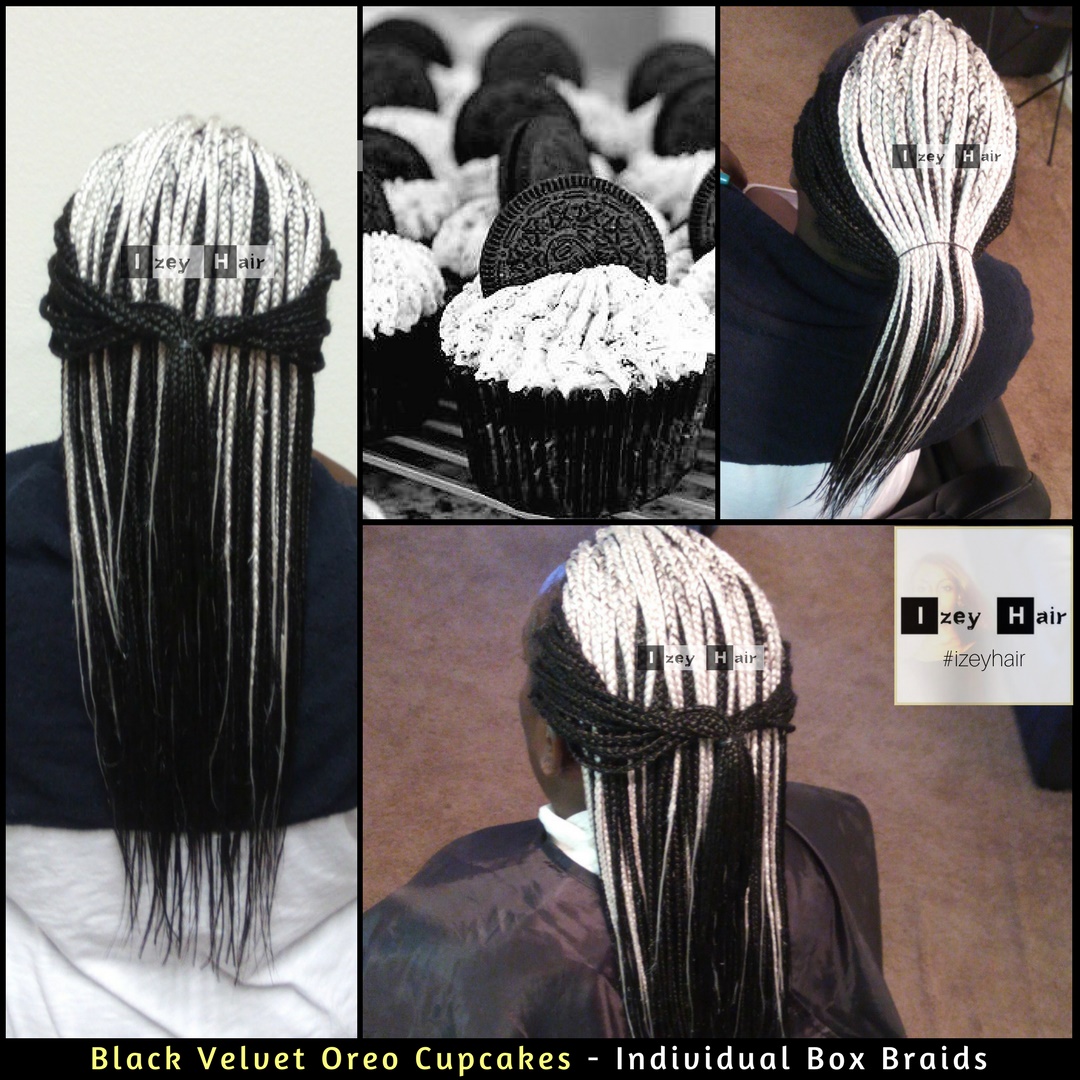 Red Velvet Cake Inspired Braid Hair Style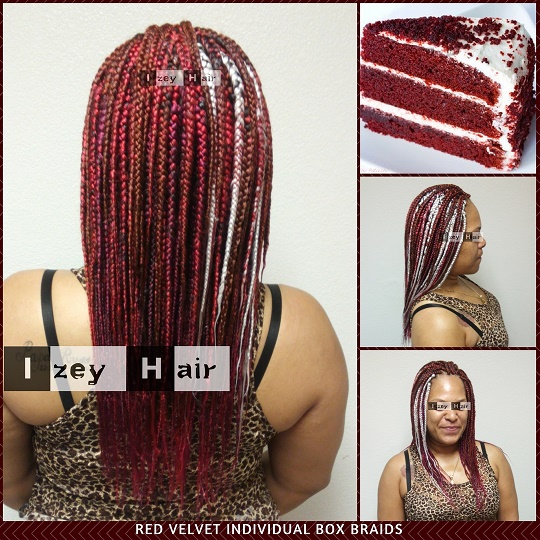 Vegan Movement – Vegan Inspired Braid Hair Style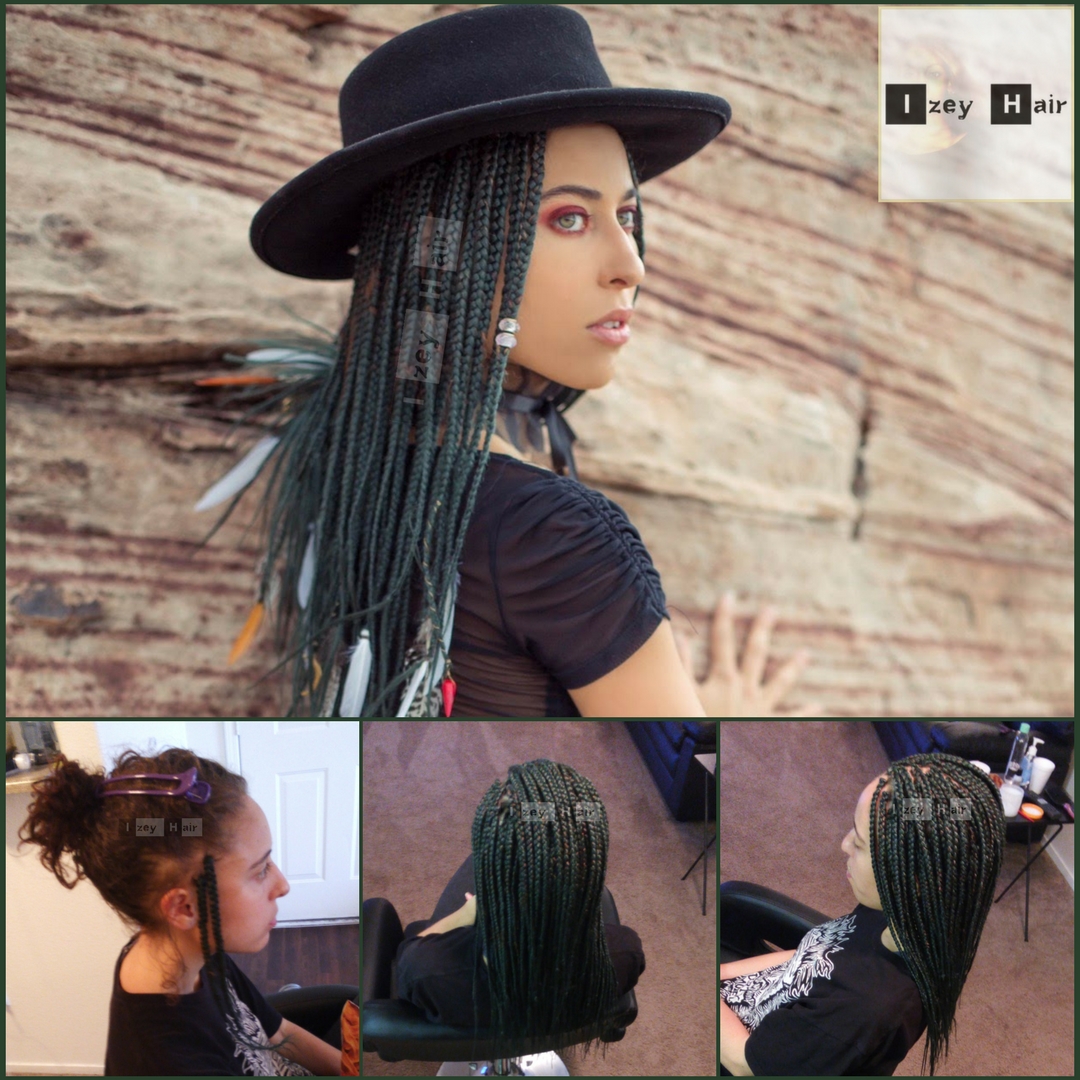 If you haven't already,
View More Colorful Individual Box Braid Photos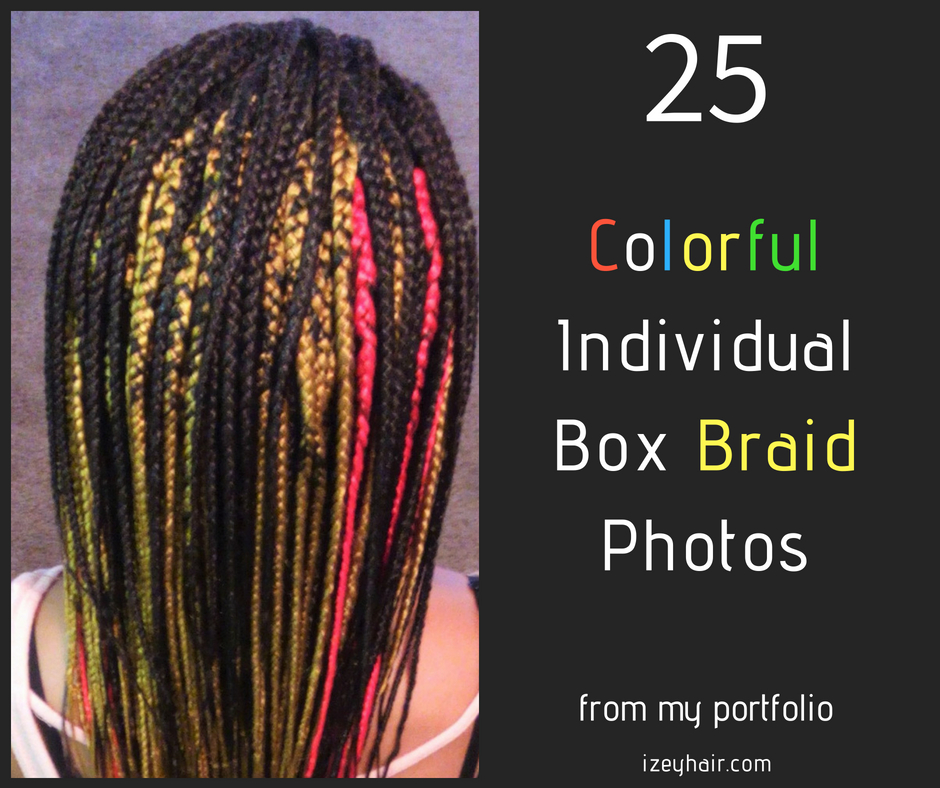 .
.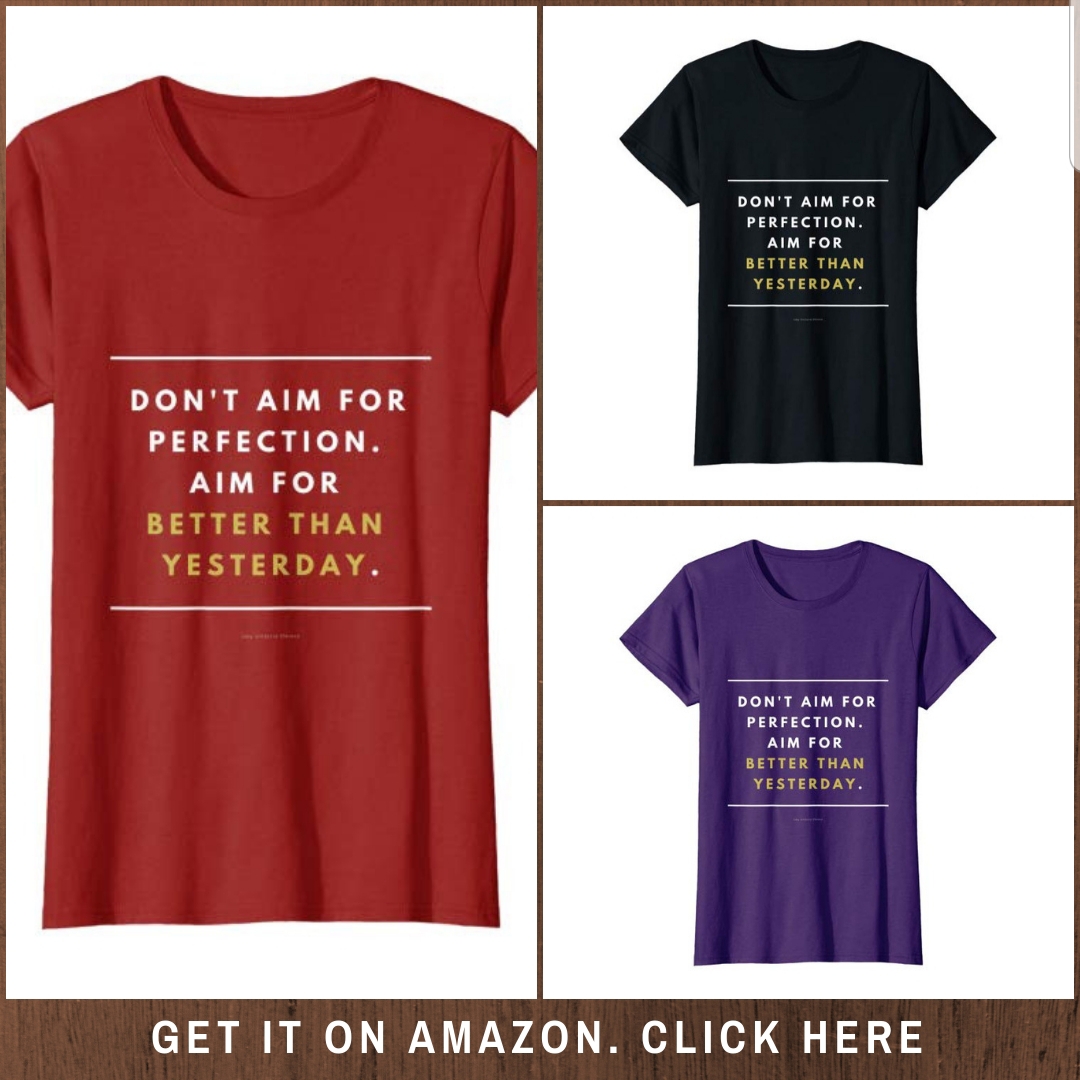 .
.
.