Sew-in Weave with Unprocessed Virgin Brazilian Body Wave – 20″ 22″ 24″
Photo by IzeyHair in Las Vegas, NV.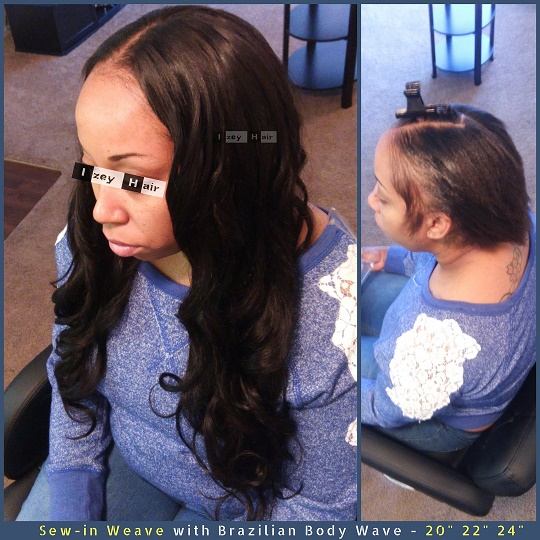 What type of hair extensions did you use for this sew-in weave style?
I used Unprocessed Human Virgin Brazilian Body Wave.
How many human hair bundles did you use?
I used 3 hair weft bundles. Each bundle weighs approximately 100 grams.
What hair color ?
This is considered natural black. Somewhere between color 1b and 2.
What lengths are the bundles?
These 3 bundles are 20 inches,  22 inches and  24 inches.
What closure pattern?
I finished with a 'leave-out'. That is, I left some of her hair out at the top to cover the tracks. Her hair is still in its early growing stages. I used the invisible part sew-in technique so the tracks are hidden/ covered by the weave itself. This way,the burden to cover those tracks do not fall completely on the short 'leave-out' hair.
How many human hair bundles did you use?
I used 3 bundles.
How was it styled?
I applied a heat protector to the hair and blow-dried to temporarily loosen the body wave pattern of the hair. I used the curling iron on the weave to provide those loose curls. I used the flat iron to straighten and blend her hair at the top with the weave.
Her thoughts:
She was extremely pleased with her new Brazilian hair sew-in weave style.
Tools:
---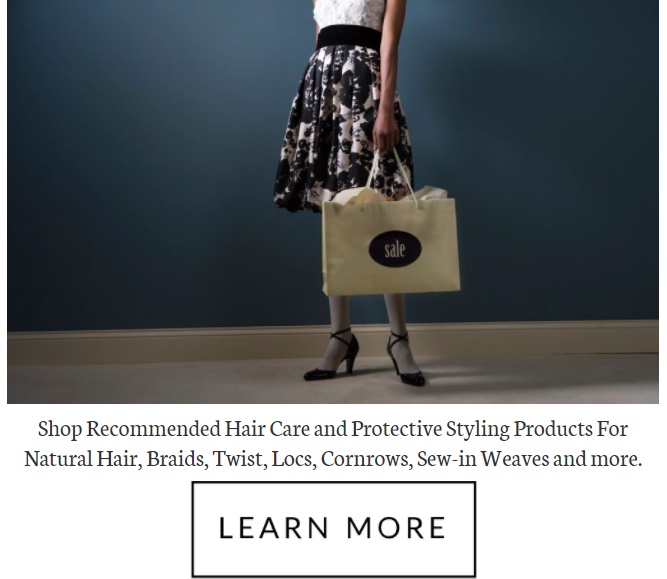 ---
Follow  IzeyHair on Facebook