10 New Box Braid Style Photos – 2018
I have wonderful clients, and I love what I do. Here are a few more photos of box braids I've done this year (2018).  As you may have noticed, the tips/ends of my braids are always feathered and tapered. Click here to learn how to prep the braiding hair.  I'll also include information on the hair I use (82 inch Xpressions), and a video on how to style box braids below.
Feel free to comment. And contact me with any questions you may have.
Photos of Box Braids by Izey Hair in Las Vegas, NV
Box Braids with Tapered Ends (Feathered Tips) – Colors Black & Purple with Grey Highlights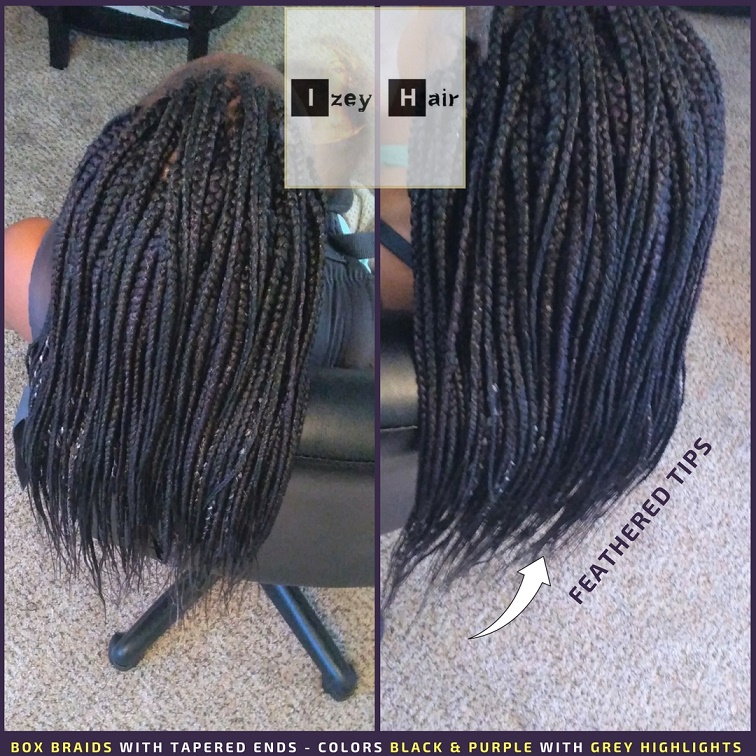 Box Braids with Tapered Feathered Tips in a Ponytail – Color 33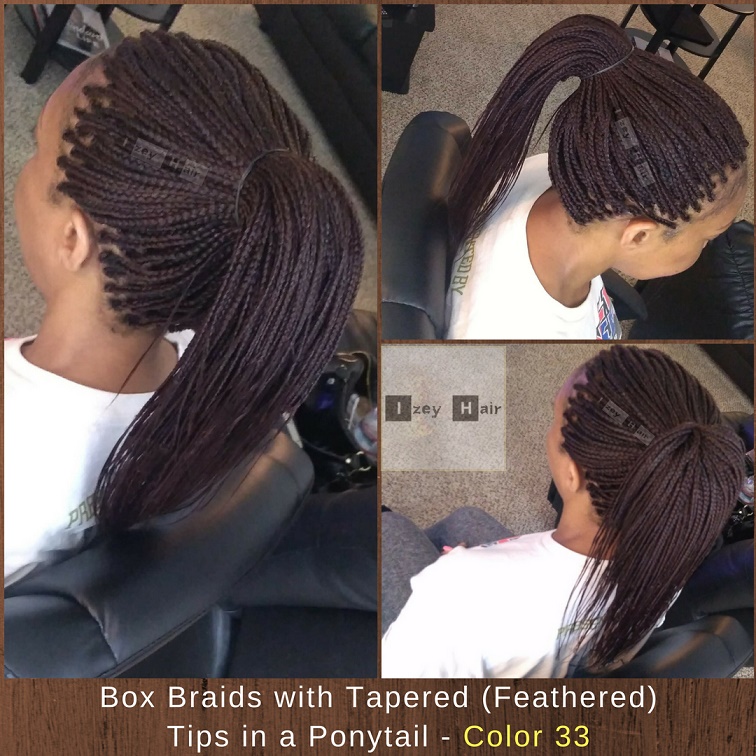 Long, Waist-Length Individual (Box) Braids – Color 33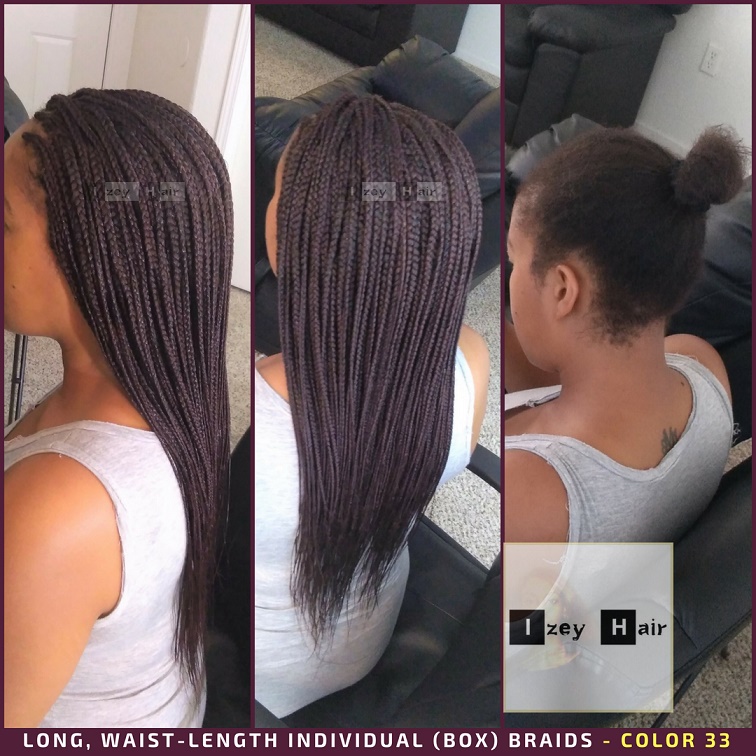 Long Individual (Box) Braids – Colors Purple and Black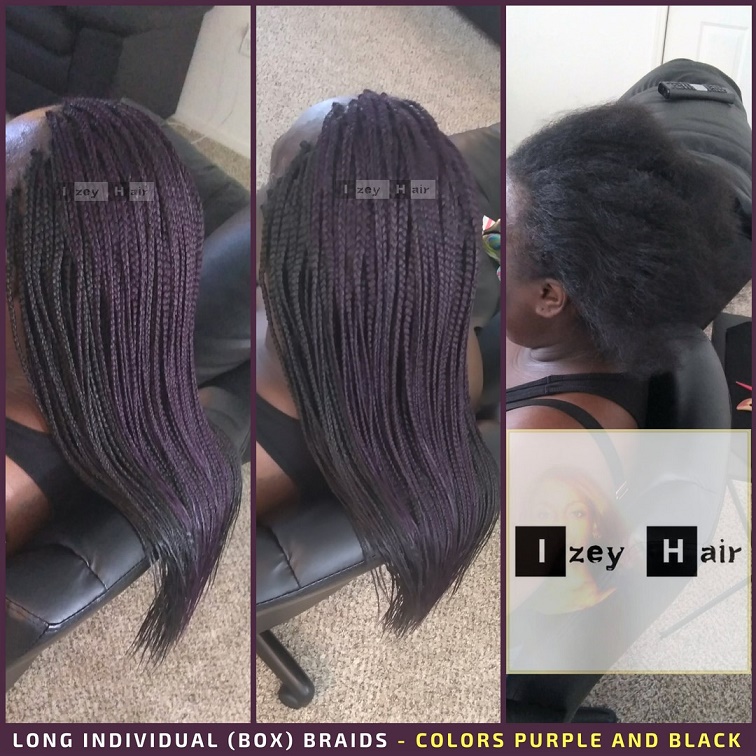 Upper-Back (Medium) Length Box Braids – Colors Dark Brown and Burgundy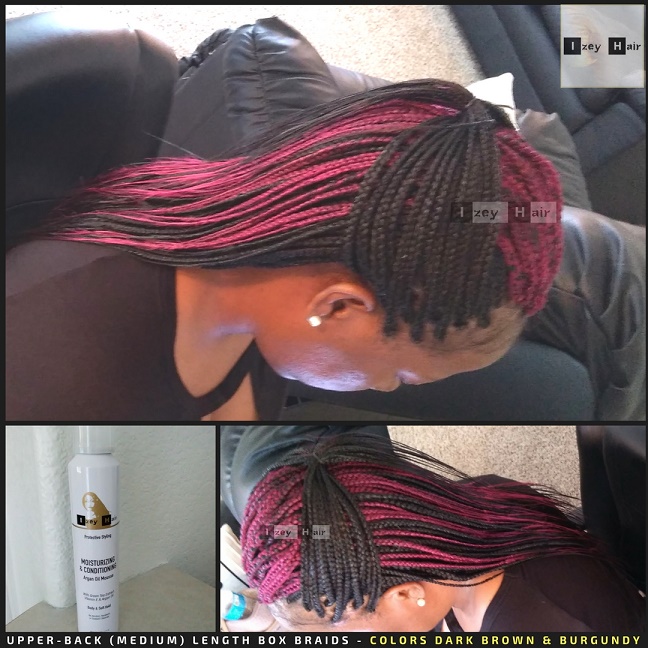 Simple Individual Box Braid Style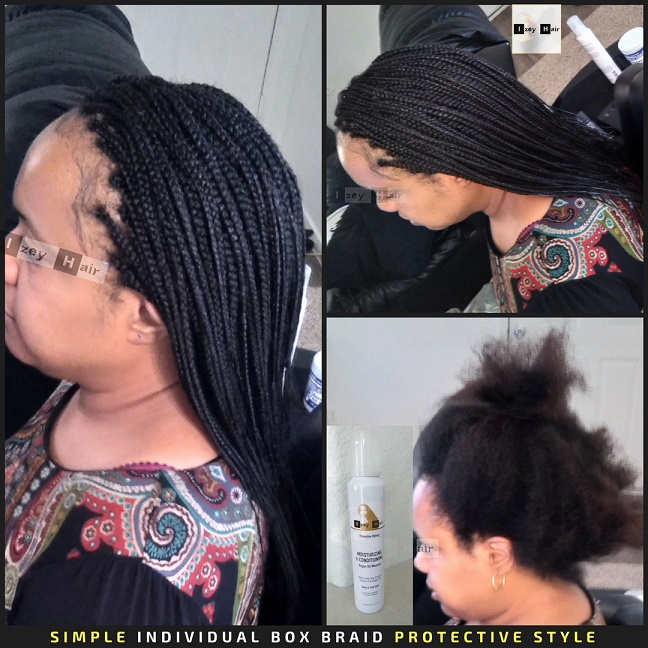 Simple Individual Protective Box Braid Style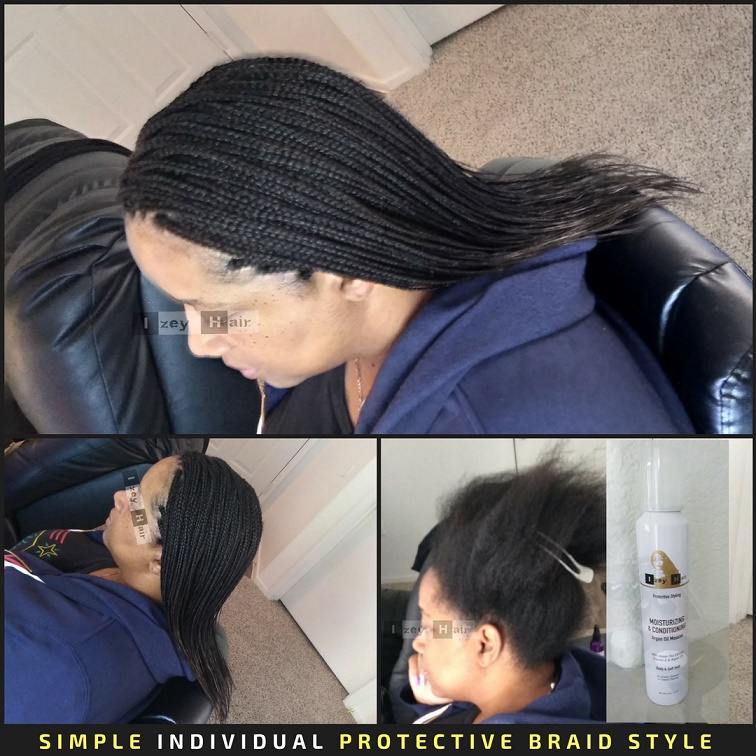 Individual Box Braids – Layered Colors of 1B and 30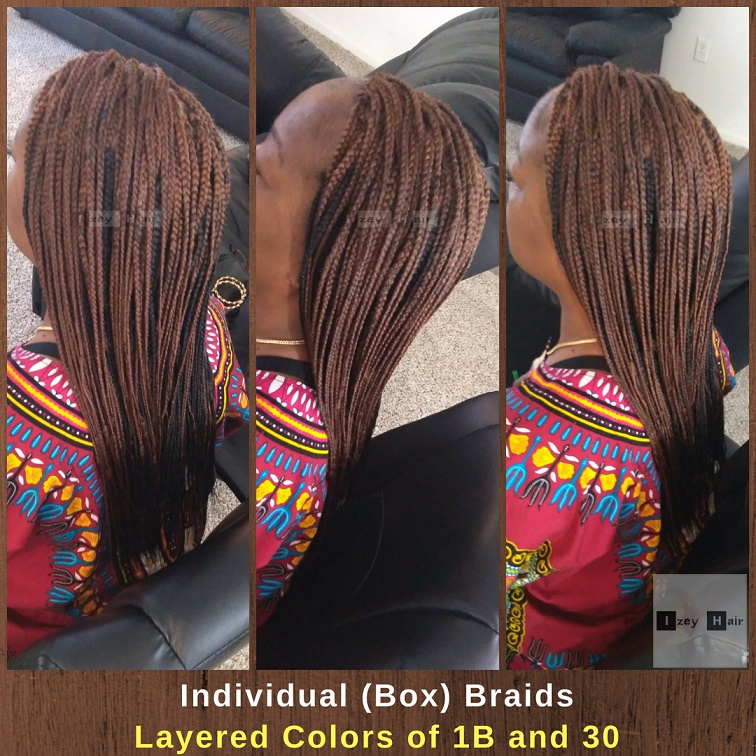 Long Individual (Small Box) Braids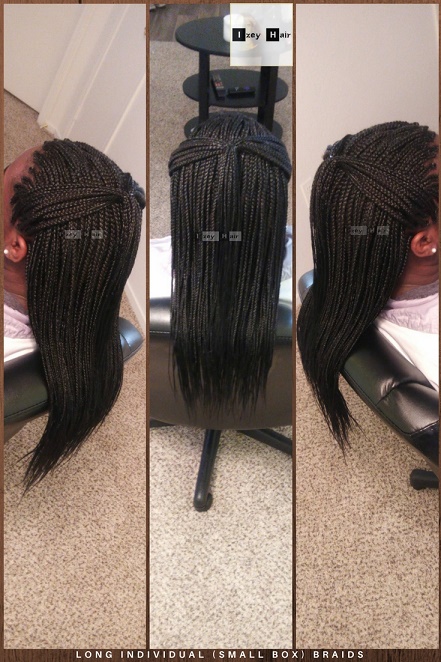 Simple Individual Box Braid Protective Style – Colors 33 and 30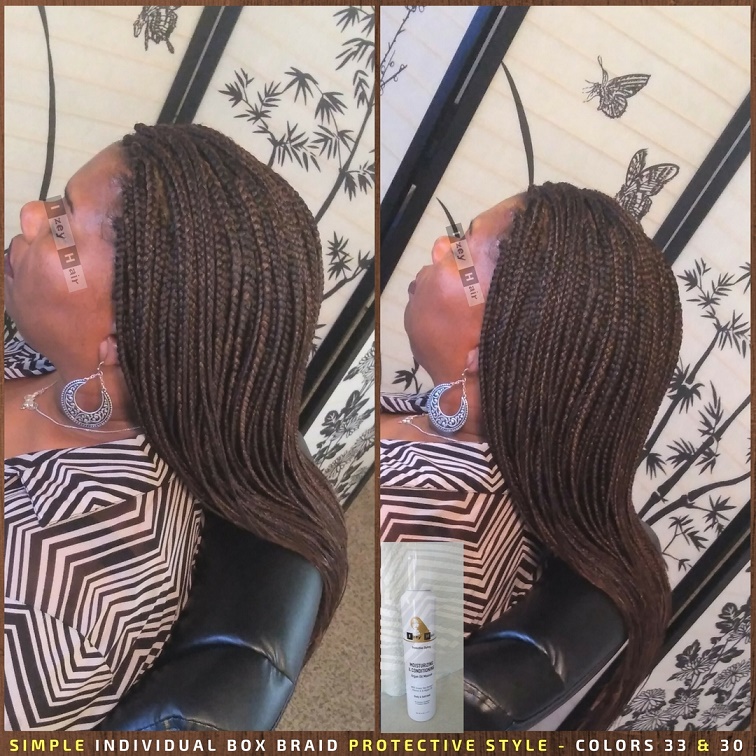 ---
 25 Ways to Style Box Braids by Jeanita Blue


---